As an Amazon Associate, I earn from qualifying purchases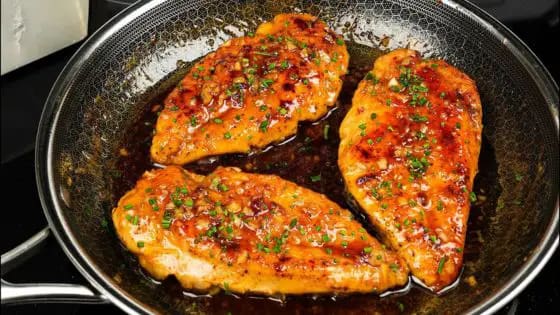 Welcome to another delightful culinary journey as we delve into the secrets and specialties of the renowned Neiman Marcus Gourmet Chicken Breast Recipe list. In this edition, we have the exclusive privilege of revealing the recipe for a top-rated dish from their gourmet menu – the sumptuous Gourmet Chicken Breast. A harmonious blend of succulent chicken, authentic herbs and decadent flavors, this signature dish promises to transform your dining room into a high-end restaurant. As always, our aim is not just to provide you with the method but also the essence and spirit of this exquisite dish. From detailing the precise ingredients to a comprehensive step-by-step guide, we've got you covered. Prepare to impress with the timeless taste of Neiman Marcus, right at your fingertips!
Meet the Signature Dish
The Neiman Marcus gourmet chicken breast is not just about satiating your hunger but it is also about experiencing an excellent gastronomy masterclass on a plate. From that gentle, golden brown layer of the chicken breast to the thick creamy sauce rich with the mouth-watering aroma of Parmesan and herbs, every bite is a testament to quality and artistry. Whether it be for a regular dinner or festivities, this dish is sure to lift your culinary spirits and impress anyone who sets eyes on it. A classic Neiman Marcus recipe, it is without a doubt, a must-try.
Cooking Time & Equipment:
Achieving the fantastic flavors and superbly browned chicken of the Neiman Marcus Gourmet dish does come with some patience. The total cooking process takes approximately 1 hour, considering the baking time, and sauce preparation. The oven-safe dish should be ready for use, in concordance with a non-stick pan to handle the initial chicken browning and sauce development phase right thereafter. The glazing step is crucial hence ensure all suitable utensils such as baking dish, sauté pan, oven mitts, spatula, and whisk are all in place.
Time to uncover the scrumptious delight that's a feast for the palate, and make the kitchen an exciting food safari!
Ingredients
Let's embark on this culinary exploration and prepare your kitchen for this beautiful creation. Here are the ingredients you will need:
4 boneless, skinless chicken breasts
2 tablespoons of virgin olive oil
Sea salt and freshly ground pepper to taste
2 cloves garlic, finely chopped
1 cup white wine
1 cup heavy cream or crème fraiche
1/2 cup grated parmesan cheese
2 tablespoons finely chopped chives
1 tablespoon chopped fresh rosemary
Let's Start Cooking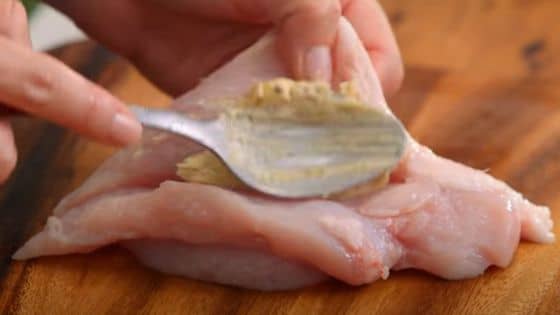 Chicken Preparation
Start by preheating your oven to 400°F (200°C). While the oven's heating, brush chicken breasts with olive oil on both sides before seasoning them with salt and pepper.
Cooking and Sauce
On medium heat, cook chicken in the pan until brown on both sides. Remove the chicken and place it into an oven dish. In the same pan (do not wash it), add the garlic and cook until it turns golden brown. Pour in the wine slowly, scraping the bottom of the pan to de-glaze. Let the liquid reduce and finally add cream, parmesan, and herbs. Cook until the sauce thickens.
Finally, pour the sauce over the chicken breasts and bake for around 15 to 20 minutes.
Serving Ideas:
This succulent Neiman Marcus chicken dish is best served hot, straight from the oven. The sizzling, creamy chicken accompanied by a side of buttered vegetables or pasta can create the perfect impeccably balanced meal. If you have a fondness for detailed table settings, place the chicken over a bed of wild rice on a large gourmet display dish accompanied with mixed grilled veggies or a freshly tossed green salad. To please your carbs craving, presenting it with garlic bread and rosemary potatoes can work wonders; it superbly absorbs the creamy sauce.
A white wine pairs beautifully with this dish enhancing its rich flavors. Pick your favorite Pinot Grigio, Sauvignon Blanc, or even a Chardonnay – to complement this delightful entrée.
Additional Tips:
To ensure our Gourmet Chicken recipe is a home run, remember the following tips:
Make sure you don't rush the initial browning of the chicken as it adds depth to the overall taste.
Keep your blend of herbs and cheese fresh for an exciting palate kick.
Be mindful while maintaining the pace of deglazing the pan; it should not be rushed to retain the flavors and correct the consistency of the sauce.
Let your chicken rest for 5-7 minutes after taking it out from the oven to retain the juices within.
You can replace the white wine with chicken broth if you prefer a non-alcoholic version, but the wine contributes a balancing acidity that lifts the other flavors.
Want to amplify the richness? Substitute heavy cream for double cream for an extra indulgent finish.
Recipe Variation:
If you want to add a slight twist to this recipe consider the following variation:
Stuffed Chicken Breast Neiman Marcus
1 cup of sliced mushrooms
1/2 cup of finely chopped spinach leaves
1/2 cup ricotta cheese
Follow the same cooking procedure as the classic Gourmet Chicken recipe, but add in these additional steps:
Make a cut on the side of each chicken breast creating a pocket but not cutting all the way through. Sauté mushrooms and spinach in a bit of olive oil until cooked, allow to cool, and then combine it with the ricotta. Stuff each chicken breast with the mushroom, spinach, and ricotta mixture before browning them. Continue with the original recipe starting from the cooking and sauce preparation steps. Ensure the stuffed chicken is thoroughly cooked before serving. This variation may require an additional 5-10 minutes of baking due to the extra filling.
No matter the twist you choose, we posit that both versions of the Neiman Marcus Gourmet Chicken dish will create a memorable and enjoyable culinary experience.
Conclusion:
Creating the Neiman Marcus Gourmet Chicken is as exciting as it is to savor it. A journey of intricate flavors, and enticing aroma – this recipe epitomizes sophistication for your dinner tables. By blending basic ingredients with attention to detail in cooking methodology, this dish boasts elegance and color in every bite. Whether for a regular family meal or to cater to a prestigious dinner party, this recipe allows you to introduce a taste of haute cuisine into your home. Having room to play around for customization – be it in stuffing or accompaniments, invites creativity while sustaining the core of the delicacy. Don't just cook, participate in an exhilarating gastronomical adventure!
Neiman Marcus Gourmet Chicken Breast Recipe FAQs:
Below are some frequently asked questions for this recipe, designed to help you troubleshoot and master this mouthwatering dish.
How Can I Tell When my Chicken is Properly Cooked?
A meat thermometer is the most reliable tool to avoid undercooking or overcooking chicken. The chicken is cooked when it reaches an internal temperature of 165°F (74°C) at the thickest part. Also, the juice running out should be clear, not pink.
Can I Use This Recipe for Other Poultry?
Certainly, you can tweak this recipe to cook turkey or quail by adjusting the ingredients quantity and cooking time according to the bird size.
Can I Make this Dish Ahead of Time?
Indeed, you can prepare the dish a day before and store it in the refrigerator. Prior to serving, warm it in the oven at a low temperature until heated through.
Can I Freeze the Leftovers?
Yes, the leftovers can be stored in an airtight container and frozen. Thaw overnight in the refrigerator and reheat as per convenience.
Can I Use Dried Herbs Instead of Fresh?
Fresh herbs have more intense, bold flavors and aromas compared to dried ones. But if fresh herbs are unavailable, dried ones can serve the purpose. Use one-third of the specified amount if using dried, as their flavor is more concentrated.