As an Amazon Associate, I earn from qualifying purchases
How to Resurface a Plastic Cutting Board, The humble plastic cutting board, a utility in every kitchen, can often seem invincible, effortlessly withstanding the everyday battering of knives and cutlery. Yet, even these seemingly robust items are far from immune to wear and tear. Over time, continuous slicing and chopping actions might cause significant damage to the board's surface – creating deep cuts, gouges or worn-out areas that are troubling. Deciphering whether these marks can be addressed through a straightforward resurfacing process, or if they're an indication that the board is simply beyond salvage, is critical. Additionally, understanding the safety and material selection aspects like choosing the right sandpaper to wear away these marks, and the appropriate food-safe sealants to use, can make a substantial difference to the longevity and usability of your cutting board.
Identifying the Damage
Understanding Types of Damage to Plastic Cutting Boards
Identifying the type and extent of damage to your plastic cutting board is key to understanding whether or not it can be resurfaced. Damage typically appears as deep cuts, gouges, or worn-out areas that have become problematic over time. All of these can potentially be dangerous, as the grooves and crevices can harbor bacteria and make the board unstable during use.
Identifying Deep Cuts
Deep cuts are, by far, the most common type of damage to cutting boards. They occur when knives slice into the plastic as one is preparing food. Over time, these cuts can begin to look like trenches or canyons and can accumulate microscopic food particles and germs, making the board unhygienic.
Spotting Gouges
Gouges are usually larger than ordinary cuts and can be particularly harmful as they are hard to clean. This harm is magnified if your cutting board is porous. Gouges tend to form when one applies too much downward force while slicing or dicing.
Recognizing Worn-Out Areas
Worn-out areas are extensive areas of minor damage, which typically result from repeated use over a long period of time. They can appear faded, almost as if the surface has been sanded away, and often have many mini-grooves congested in a confined area.
Deciding Usability or Irreparability of a Cutting Board
Before you decide between resurfacing or replacing your plastic cutting board, it's important to consider the safety implications. If the board consists of deep cuts and gouges that are visibly teeming with grime, or worn-out spaces that are causing instability, it's probably safer to replace it. Simple wear and tear, however, can often be addressed with resurfacing.
Determining if your board is beyond repair is a balance of practicality and precaution. If resurfacing the board will not significantly extend its lifespan or if the effort applied won't make it as hygienic as you'd like, then it's best to replace it.
On the other hand, if the damage is mostly superficial and the board hasn't developed deep cuts or an outrageous number of mini-grooves, resurfacing could be a more cost-effective and sustainable solution. As a rule of thumb, when it comes to cutting boards quality, hygiene, and stability should be prioritized over aesthetics or convenience.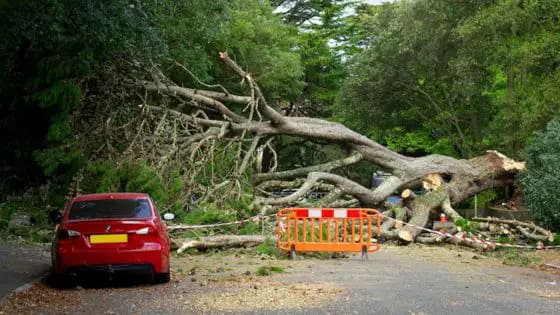 Material Safety and Selection
Understand Safe Materials for Resurfacing a Plastic Cutting Board
The primary concern about resurfacing a plastic cutting board is the material's safety. Plastic itself is generally food-safe, but the materials used to restore it must also be harmless. If unsuitable materials are used, they could contaminate food, leading to potential health problems. Epoxy resins are often used for repairs and restoration and are widely considered to be food-safe. However, make sure to purchase an epoxy that's explicitly labeled as food-safe to ensure it doesn't contain harmful substances.
Choosing the Right Sandpaper Grit for Plastic
To resurface your plastic cutting board, you'll need to use sandpaper. Sandpaper is classified by grit – the number of abrasive particles per inch. Lower grit numbers indicate a coarse texture, which is best for removing heavy damage. Higher grit numbers are finer and are ideal for smoothing the surface.
When restoring a plastic cutting board, start with medium-grit sandpaper (about 120-150 grit) to smooth out gouges and deep scratches. Follow up with fine-grit sandpaper (220 grit or higher) to smooth the surface further.
Identifying Food-Safe Sealants for Plastic Surfaces
A sealant isn't always necessary when resurfacing a plastic cutting board, but it can provide a smooth finish and protect against future damage. Not all sealants are safe for food contact, though. When selecting a sealant, look for products labeled as food-safe or FDA-approved.
In addition to epoxy resin, another food-safe plastic sealant option is mineral oil. However, it doesn't offer long-lasting protection and will need to be reapplied frequently.
Remember to allow the sealant to cure fully before using the cutting board. The curing time will depend on the specific product used, but it can take anywhere from a few hours to a few days. Always follow the manufacturer's instructions to ensure the sealant is safe to use with food.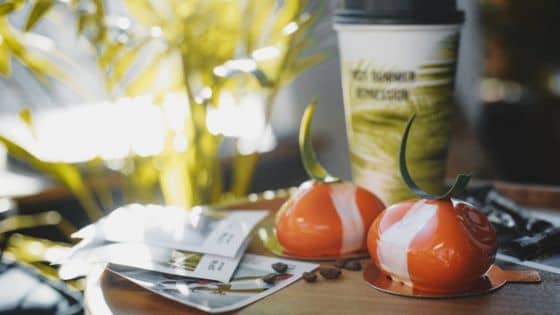 Resurfacing Techniques
Step 1: Gathering Necessary Materials
Before you begin the process of resurfacing your plastic cutting board, it's important to gather all necessary materials. You will need sandpaper in various grits (start with a coarse grit like 80-100 and gradually move towards a finer grit like 220), a sanding block, soapy water, a soft cloth, a dust mask and eye protection, a food-safe mineral oil, and a soft cloth or sponge.
Step 2: Safety Measures
Safety is crucial when working with tools and materials that could potentially cause harm. Before you start sanding your cutting board, make sure to wear a dust mask and eye protection to avoid inhaling dust and particles or getting them in your eyes.
Step 3: Start Sanding
Begin with coarse sandpaper, around 80-100 grit. This will help remove any deep cuts or heavy damage from the board. Keep sanding until these deep cuts are no longer visible, and you are left with a relatively smooth surface.
Step 4: Progress to Finer Grit
Once the deep cuts and damage have been removed, switch to a finer grit sandpaper, around 220 grit. Use this to smooth out the surface even further and remove any minor imperfections. Sand the entire surface of the board until it's uniform in texture.
Step 5: Rinse and Dry the Board
When you've finished sanding, rinse the board in a mixture of warm water and mild dish soap. This will remove any dust and particles from sanding. Rinse thoroughly, ensuring all soap is completely removed, then dry the board immediately to prevent water absorption.
Step 6: Apply Mineral Oil
Once the board is dry, it's time to apply food-safe mineral oil. This will add a protective sealant to the board. Apply a generous amount of the oil and spread it evenly across the surface with a soft cloth or sponge. Let the oil soak in for several hours, or even overnight.
Step 7: Wipe and Buff
After you've allowed the oil to soak into the board, wipe away any excess with a clean cloth and buff the surface. This will create a smooth finishing touch and ensure that the oil is fully absorbed.
Following these steps will effectively resurface your plastic cutting board, extending its life and usability. Regular maintenance and care will ensure that your cutting board remains functional and safe for use.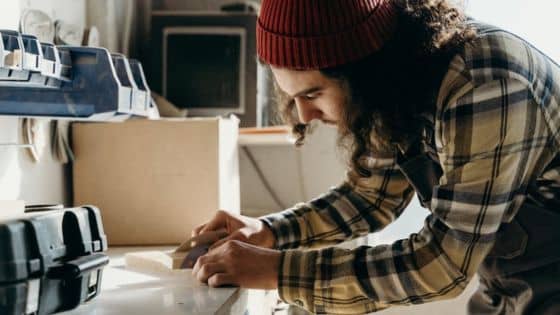 Mastering the resurfacing techniques can help you breathe new life into your old plastic cutting board, thereby increasing its longevity and productivity. Beyond the accuracy of your knife skills, the durability of your cutting board significantly influences your food preparation process. By learning how to properly sand your board and apply a protective sealant, you can save money, protect your knives, and ensure a safer, more hygienic food preparation surface for your meals. The act of reviving a worn-out cutting board can be just as fulfilling as crafting a scrumptious meal on it. So, why wait? Arm yourself with the requisite knowledge and dive into restoring your plastic cutting board to its prime state.
Conclusion
Resurfacing your old and weary plastic cutting board is essential to maintain hygiene and extend the life of your cutting tools. Not only will you save money short term on constant purchases of new boards, but, long term, the longevity of your sharp objects will provide a grander save. Plus, you've put in minimal effort and perhaps gained an array of new skills. So the next time your plastic cutting board seems worn out, do not quickly discard it. Instead, consider resurfacing it using this handy guide. By dedicating a bit of patience and time to this reviving process, you stand to reap numerous benefits.
How to Resurface a Plastic Cutting Board FAQs:
1. Do I need specific types of sandpaper for resurfacing my plastic cutting board?
Yes, the method suggests starting with 220-grit sandpaper for the initial sanding stage and then using 400-grit sandpaper for the final sanding stage.
2. Is there an alternative method to resurface a plastic cutting board?
Rest assured, this guide provides a reliable and efficient method for resurfacing. If you choose to explore other options, techniques may vary.
3. Can I resurface a wooden cutting board using this method?
This article is dedicated to resurfacing plastic cutting boards. While the process may be similar, wooden cutting boards have their own set of considerations when it comes to resurfacing. There are certain procedures and precautions specifically for wooden boards, which are not covered in detail here. Always remember to examine the right source when it comes to resurfacing different types of cutting boards.
4. How often should I resurface my plastic cutting board?
The need for resurfacing depends on the amount of use and the intensity of cutting activities regularly performed. As a general rule of thumb, once you notice the surface has lost its smoothness or has scored impressions that are hard to clean, it's time to think about resurfacing.